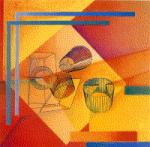 Members of SACHI are presenting a number of papers and other works at this year's AVI 2014 the International Working Conference on Advanced Visual Interfaces May 27 – 30, 2014 – Como, Italy.
"Started in Rome in 1992, AVI has become a biannual appointment for a wide international community of experts with a broad range of backgrounds. Through more than two decades, the Conference has contributed to the progress of Human-Computer Interaction, offering a forum to present and disseminate new technological results, new paradigms and new visions for interaction and interfaces. AVI 2014 offers a strong scientific program that provides an articulated picture of the most challenging and innovative directions in interface design, technology, and applications. World leading researchers from industry and academia will present their work. 25 different countries are represented in 3 workshops, 32 long papers, 17 short papers, 29 posters, and 14 hands-on demos."
The schedule below will allow you to see a sample of the Human-Computer Interaction research at the University of St Andrews.
Wednesday, 14.00 AVI Posters and Demos
"An End-User Interface for Behaviour Change Intervention Development",
D. Rough and A. Quigley (Univ . of St. Andrews, UK)
Thursday May 29, 2014, 8: 45 – 10.30 Paper Session Room A.2.1 Connection and Collaboration
"Paper vs. Tablets: The Effect of Document Media in Co – located Collaborative Work" [PDF] ( Full Paper)
J . Haber, S . Carpendale (Univ . of Calgary, Canada); M . Nacenta (Univ . of St. Andrews, UK)
Thursday May 29, 2014 11:00 – 12:40 Paper Sessions Room A.3 Evaluation Studies
"An Evaluation of Dasher with a High – Performance Language Model as a Gaze Communication Method" [PDF] (Full Paper)
D. Rough, P.O. Kristensson (Univ . of St. Andrews, UK); Keith Vertanen (Monta na Tech, USA)
Thursday, 15:15 – 16: 30 AVI 2014 Best Papers presented at Villa Erba, Lake Como
"AWToolkit: Attention Aware Interface Widgets" [PDF] (Full Paper)
J. E. Garrido Navarro, V.M. R. Penichet, M. D. Lozano (Univ. de Castilla – La Mancha, Spain); A. Quigley, P. O. Kristensson (Univ . of St. Andrews, UK)  (Best Paper)
Finally, on Friday May 30th Aaron will be the session chair for Interface Metaphors + Social Interaction session at 9am.