Hui-Shyong Yeo from SACHI was attending MobileHCI 2019 in Taiwan, UIST 2019 in New Orleans, USA and ISS 2019 in Daejeon, South Korea.
He presented 2 papers and a demo at the conferences. He was a student volunteer at ISS.
WRIST: Watch-Ring Interaction and Sensing Technique for Wrist Gestures And Macro-Micro Pointing
Hui-Shyong Yeo, Juyoung Lee, Hyung-il Kim, Aakar Gupta, Andrea Bianchi, Daniel Vogel, Woontack Woo, Aaron Quigley
In Proceedings of International Conference on Human-Computer Interaction with Mobile Devices and Services, MobileHCI'19.
[VIDEO]
Opisthenar: Hand Poses and Finger Tapping Recognition by Observing Back of Hand Using Embedded Wrist Camera
Hui-Shyong Yeo, Erwin Wu, Juyoung Lee, Aaron Quigley and Hideki Koike
In Proceedings of the ACM symposium on User interface software and technology, UIST'19.
[VIDEO]
Presenting Opisthenar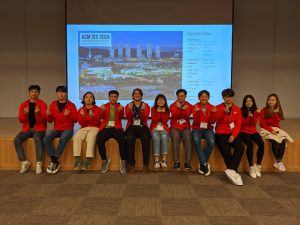 Student volunteering at ISS 2019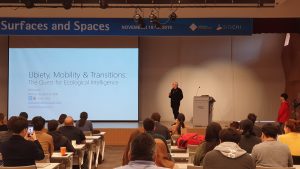 Bill Buxton giving keynote at ISS 2019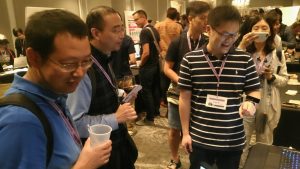 Erwin Wu demoing Opisthenar at UIST 2019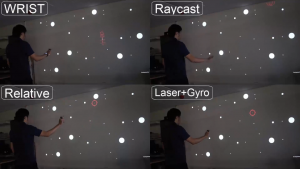 Different WRIST pointing techniques