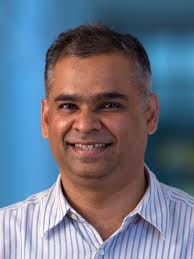 Title: The story of Swarachakra – Cracking the puzzle of text input in Indian languages
Abstract: There was a time when text input in Indian languages was called a 'puzzle'. People found it so difficult that became a barrier that prevented them from using most other technology products, from doing common tasks such as searching the web or saving a contact. As a result, Indians typed very little in their own languages. The Roman script (in which we write English) is an Alphabet. In contrast, a large majority of Indian scripts are Abugidas – a different type of scripts. In our lab, we were convinced that we need different solutions – what works for Alphabets may not work for Abugidas. Over the years we explored several designs. Our early solutions were for desktop computers. Later we developed concepts for the feature phones. We tried several creative ideas and made prototypes. We got interesting results in the lab. We published papers and case studies. But beyond that, we could not reach out and make a difference to the end-users. Then smartphones arrived, and quickly became popular. It became relatively easier to develop and deploy keyboards. Again, we tried several ideas. One solution stood out in comparison with others. We called it "Swarachakra". Today, Swarachakra is available for 12 Indian languages and has been downloaded by about 4 million users. What was the problem, and how was it solved? And what challenges remain? Come to the talk to find out.
Speaker biography: Anirudha Joshi is professor in the interaction design stream in the IDC School of Design, IIT Bombay, India, though currently he is on a sabbatical, visiting universities in the UK. His specialises in design of interactive products for emergent users in developing economies. He has worked in diverse domains including healthcare, literacy, Indian language text input, banking, education, industrial equipment, and FMCG packaging. Anirudha also works in the area of integrating HCI activities with software engineering processes. He has developed process models, tools, and metrics to help HCI practitioners deliver a better user experience. Anirudha is active with HCI communities in India and outside. He has chaired in various roles in several conferences including India HCI, INTERACT and CHI. Since 2007, he represents India on IFIP TC13. He is the founding director of HCI Professionals Association of India since 2013. Since 2015 he is the Liaison for India for the ACM SIGCHI Asian Development Committee. Since 2016, he has been the VP Finance of the ACM SIGCHI Executive Committee. Anirudha has diverse backgrounds. He is a BTech (1989) in Electrical Engineering, an MDes (1992), in Visual Communication Design, and a PhD (2011) in Computer Science and Engineering, all from IIT Bombay.
Event details
When: 29th October 2018 15:00 - 16:00
Where: Cole 1.33a