On Thursday a large proportion of the SACHI lab and many in the School of Computer Science department headed South to Edinburgh's SICSA Demofest.  The Demofest is a yearly meeting of the Scottish Computer Science community in which students and academics showcase the latest research to a varied audience of industry and academics.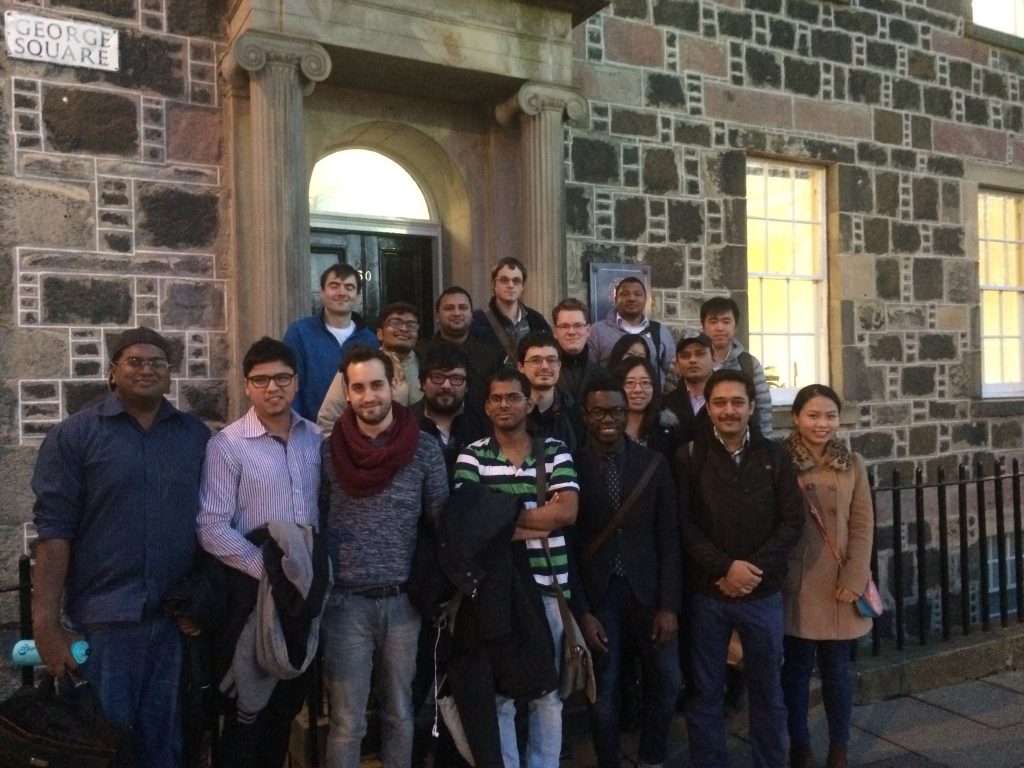 The University of St Andrews School of Computer Science organised a bus to take it's twenty exhibitors and attendees though for the afternoon.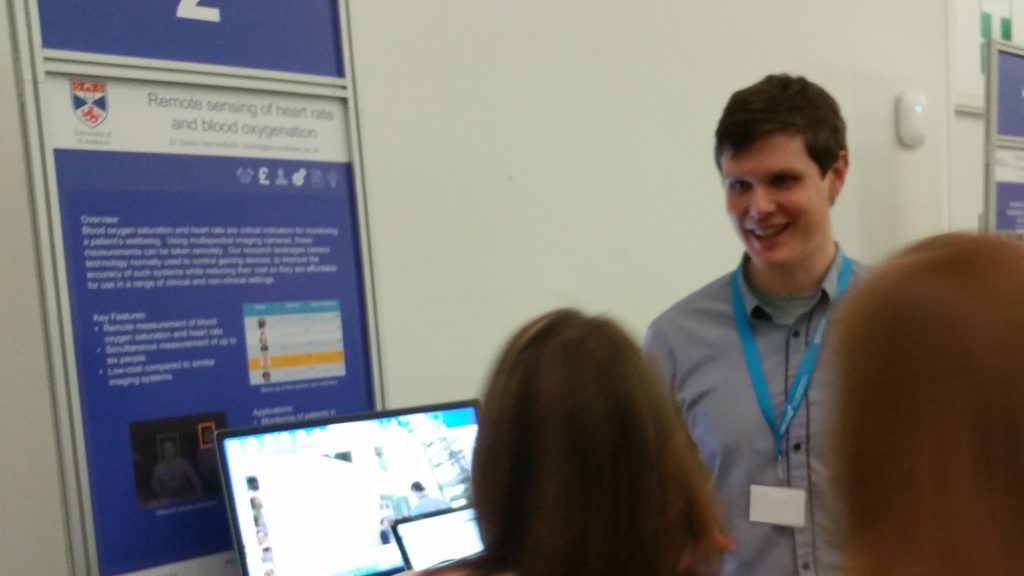 David Harris-Birtill demonstrated a systems for remotely sensing a patient's blood oxygen saturation and heart rate using a Microsoft Kinect.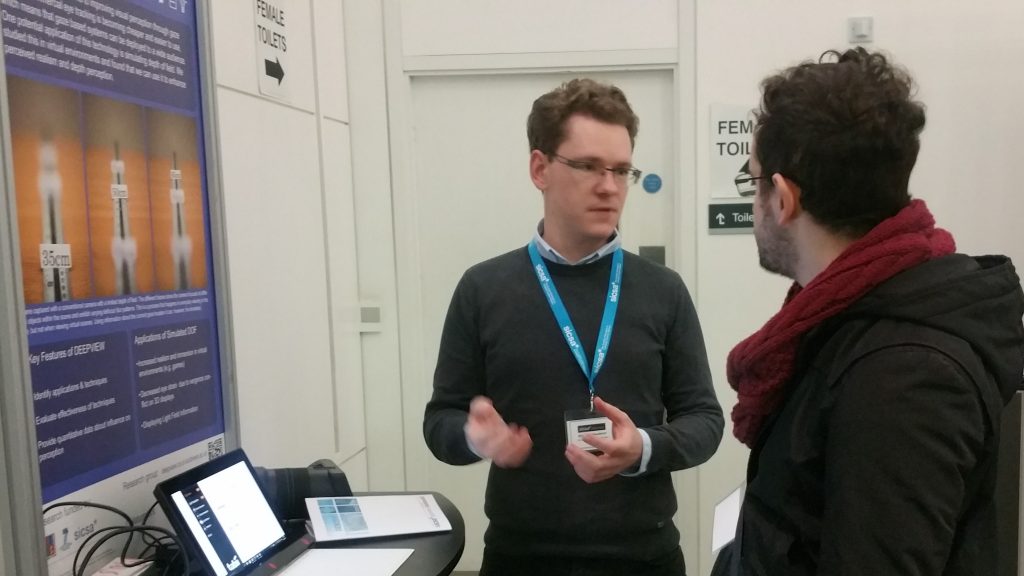 Michael Mauderer showed Deep View, which uses real-time eye-tracking to adapt the display of images to a user's gaze.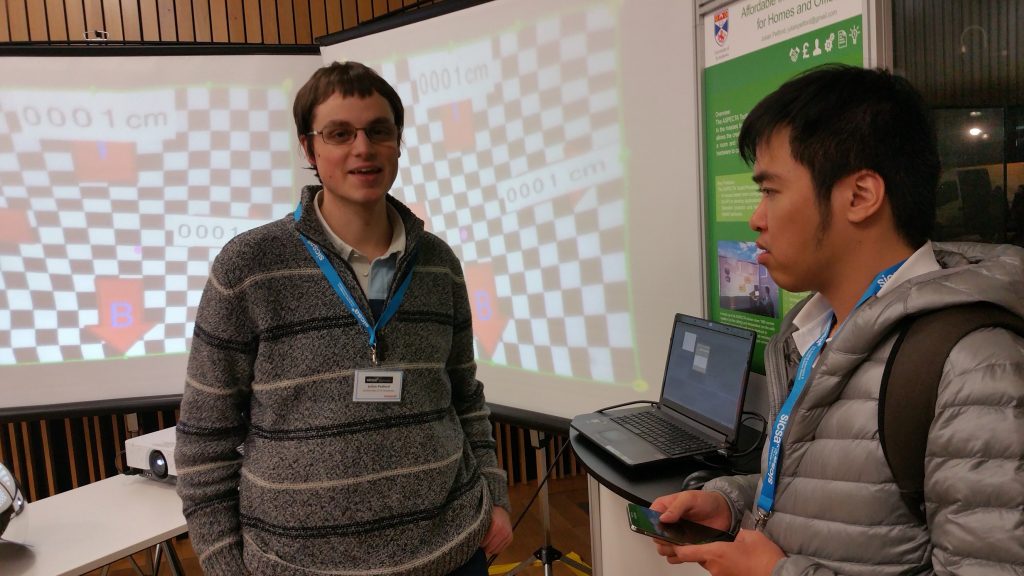 Julian Petford revealed an immersive projection solution designed to be affordable for use in homes and offices.  
Luke Hutton presented PRISONER, a framework designed to support ethical and reproducible research into social networks.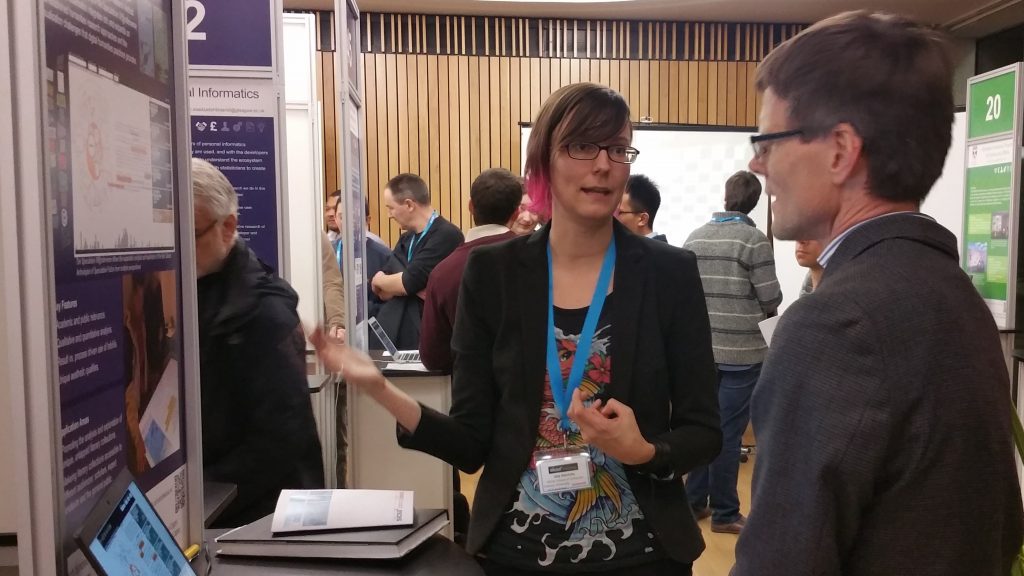 Uta Hinrichs demonstrated The Speculative W@nderverse, a information visualisation tool that enables the analysis and exportation of an untapped literary collection consisting of thousands of science fiction short stories.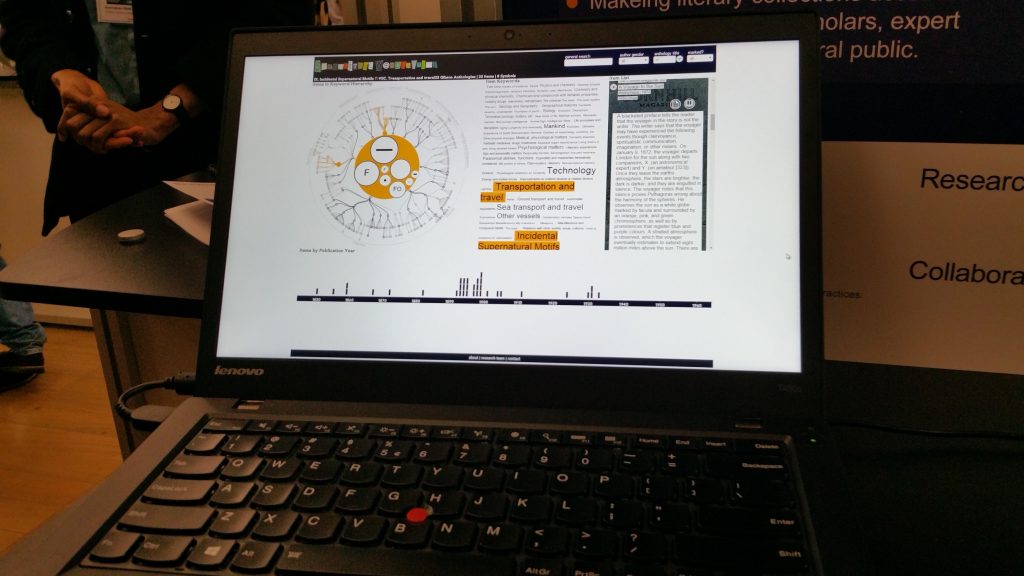 Great feedback and wonderful food made for a wonderful Demofest 2015. See you there next year!