Faculty, postdocs and graduate students from across SACHI are involved with a number of ACM conferences in 2014.


Aaron Quigley is the general co-chair for MobileHCI 2014 and Daniel Rough is the registration chair. MobileHCI 2014 is the 16th International Conference on Human-Computer Interaction with Mobile Devices and Services. It is the premier forum for innovations in mobile, portable and personal devices and with the services to which they enable access. MobileHCI will be held in Toronto, Canada from September 23-26, 2014.
Miguel Nacenta is the program co-chair for ITS 2014. ITS 2014 is the ACM Interactive Tabletops and Surfaces Conference. It is a premiere venue for research in the design and use of new and emerging tabletop and interactive surface technologies. ITS 2014 will be held in Dresden, Germany from November 16-19, 2014.

Per Ola Kristensson is the demo co-chair for UIST 2014 and Jakub Dostal is the registration chair. UIST 2014 is the 27th ACM Symposium on User Interface Software and Technology. It is the premier forum for innovations in human-computer interfaces and brings together people from diverse areas including graphical & web user interfaces, tangible & ubiquitous computing, virtual & augmented reality, multimedia, new input & output devices, and CSCW. UIST will be held in Honolulu, Hawaii, USA from October 5-8, 2014.
Tristan Henderson is the workshops co-chair for MobiSys 2014. MobiSys 2014 is the 12th ACM International Conference on Mobile Systems, Applications, and Services. MobiSys 2014 seeks to present innovative and significant research on the design, implementation, usage, and evaluation of mobile computing and wireless systems, applications, and services. MobiSys will be held in Bretton Woods, NH, USA from June 16-19, 2014.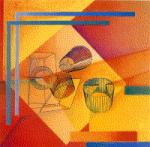 Uta Hinrichs will serve as a program committee member for AVI 2014. AVI 2014 is the 12th edition of the International Working Conference on Advanced Visual Interfaces. AVI brings together a wide international community of experts with a broad range of backgrounds who share the interest in the investigation, design, development, and evaluation of  innovative interactive solutions. AVI will be held in Como, Italy from May 27-29, 2014.