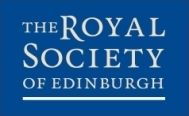 On the 4th March, the Royal Society of Edinburgh Young Academy of Scotland welcomed 50 new members, among them Dr Per Ola Kristensson acknowledging his contributions to the field of human-computer interaction, and specifically mobile text entry.
Dr Kristensson, and the 49 other appointees, joins the inaugural 68 members in what is expected to be a limited group of around 150 members. In addition to the special recognition, membership entitles Dr Kristensson to apply for funding from many of the Royal Society's grants.
SACHI, and the entire School of Computer Science, wishes to congratulate Dr Kristensson on this prestigious honour.