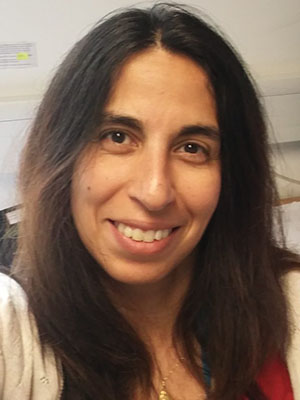 Abstract:  This talk is in two parts, in the first of which Adriana will focus on her experiences in assessment and feedback in large classes, and in the second part on her work in encouraging gender diversity in computer science.
The focus of the first part will be on her involvement in redesigning an undergraduate module on HCI, where the methods of assessment used were no suitable for increasingly larger classes (up to 160 students). Redesign decisions needed to preserve the validity and reliability of the assessment whilst respecting the need for timely feedback. Adriana will specifically talk about the exam and coursework, and how learning activities in the module were aligned to the assessment, through the use of PeerWise for student-authored MCQs, and the use of video for assessment to foster creativity and application of knowledge. During the talk, there will be an opportunity for discussion on the challenges then encountered.
A (shorter) second part of the talk will present her experiences in supporting women in computing, starting with a very small-scale intervention with staff and students at her previous institution, and concluding with her engagement at the Early Career Women's Network in St Andrews.
Event details
When: 23rd January 2018 14:00 - 15:00
Where: Cole 1.33a