Jakub Dostal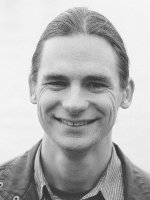 Dr. Jakub Dostal undertook his Ph.D. in Computer Science at the University of St Andrews in the SACHI research group with Professor Aaron Quigley and his second supervisor Dr Per Ola Kristensson. His SICSA supervisor was Professor Stephen Brewster in the University of Glasgow.
Jakub's research was in the area of novel interaction in ubiquitous computing environments. His work ranged from subtle interaction techniques in multi-display environments to distance-based interaction and interaction with multiscopic displays.
You can follow him on Twitter as @jakubdostal or visit his website/blog.