Welcome to the website for SACHI which aims to act a focal point for human computer interaction research across the
University of St Andrews
and beyond.
SACHI is the
S
t
A
ndrews
C
omputer
H
uman
I
nteraction research group (a HCI Group) based in the
School of Computer Science
. Members of SACHI co-supervise research students, collaborate on various
projects
and
activities
, share access to research equipment and our HCI laboratory. Established in 2011, we now have a regular
seminar series
, social activities, summer schools and organise workshops and conferences together. Along with the above links, you can find more
news
about us
here
.
We are delighted to see Xu, Pireh, and Abd graduated this week! Congratulations!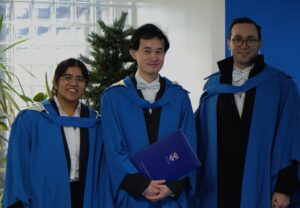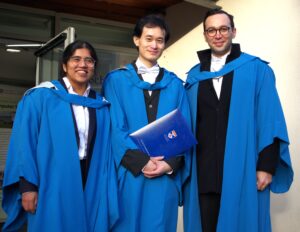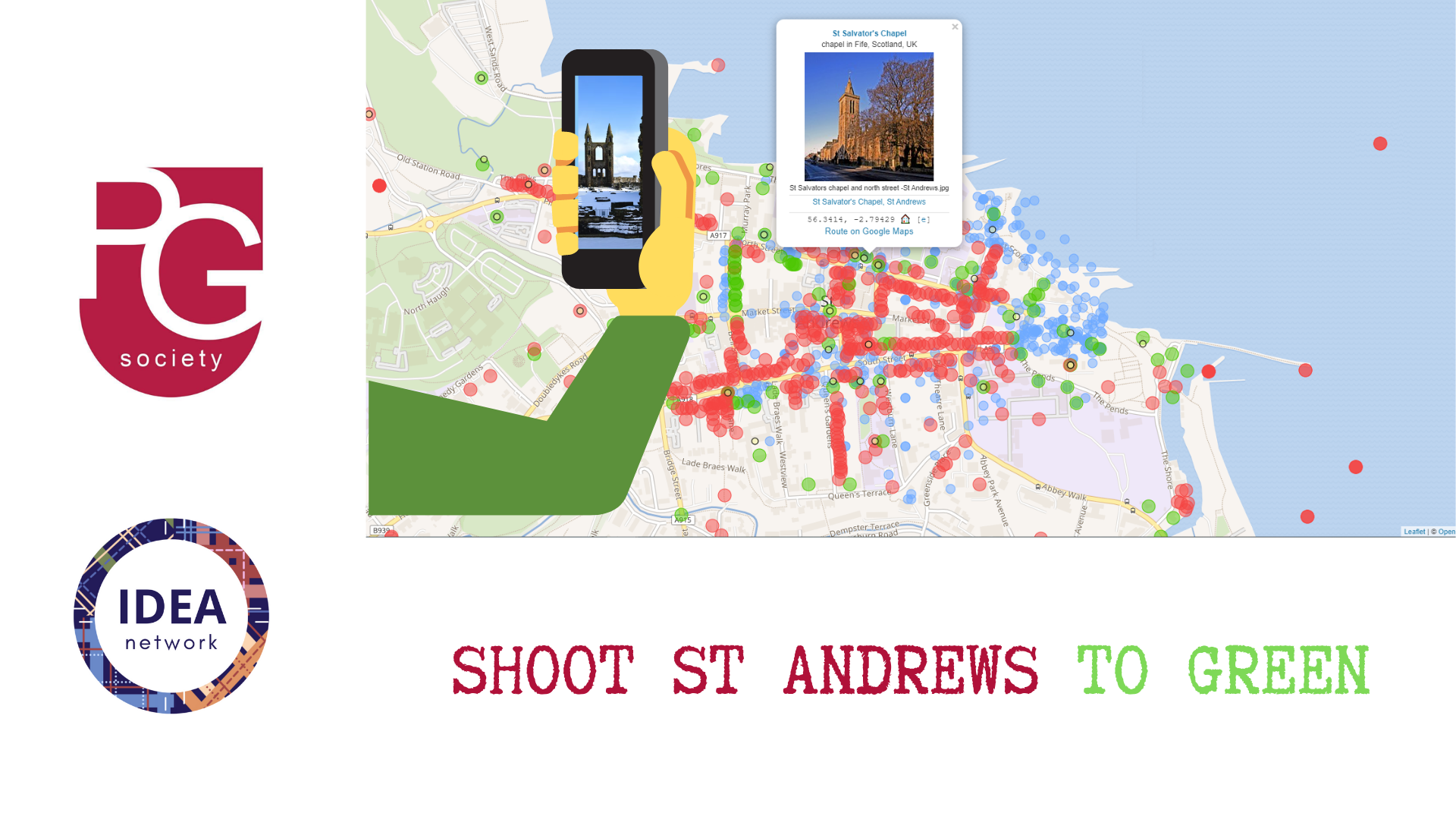 Many photos of St Andrews are missing from open-access maps. WikiShootMe allows anyone to add an image to places on Wikimedia and Wikipedia that doesn't already have one. So we took the initiative to take photos of St Andrews' historic buildings and upload them to Wikicommons using WikiShootMe. However, WikiShootMe is currently only a desktop website and is difficult to use when out and about. Many usability challenges emerged, leading us to turn this into a User-Centred Interaction Design project.
Pireh Pirzada has developed and validated a first rPPG system (Automated Remote Pulse Oximetry System, or ARPOS) that measures both heart rate and blood oxygenation levels remotely within participants' home environments (real-life scenarios).
The research shares the first data set collected from real life scenarios which includes various factors such as skin pigmentations, illuminations, beard, makeup, and glasses. The research also shares its experiment protocol and source code used to collect and analyse the data.
Abstract:
Current methods of measuring heart rate (HR) and oxygen levels (SPO2) require physical contact, are individualised, and for accurate oxygen levels may also require a blood test. No-touch or non-invasive technologies are not currently commercially available for use in healthcare settings. To date, there has been no assessment of a system that measures HR and SPO2 using commercial off-the-shelf camera technology that utilises R, G, B, and IR data. Moreover, no formal remote photoplethysmography studies have been performed in real-life scenarios with participants at home with different demographic characteristics. This novel study addresses all these objectives by developing, optimising, and evaluating a system that measures the HR and SPO2 of 40 participants. HR and SPO2 are determined by measuring the frequencies from different wavelength band regions using FFT and radiometric measurements after pre-processing face regions of interest (forehead, lips, and cheeks) from colour, IR, and depth data. Detrending, interpolating, hamming, and normalising the signal with FastICA produced the lowest RMSE of 7.8 for HR with the r-correlation value of 0.85 and RMSE 2.3 for SPO2. This novel system could be used in several critical care settings, including in care homes and in hospitals and prompt clinical intervention as required.
Keywords: remote health monitoring; heart rate measurement; blood oxygenation level measurement; rPPG system
The research outputs also include:
Dataset: https://doi.org/10.5281/zenodo.6522389
Experiment protocol: dx.doi.org/10.17504/protocols.io.n2bvj6zkxlk5/v1
Code: https://github.com/PirehP/ARPOSpublic
Researchers:
Pireh Pirzada